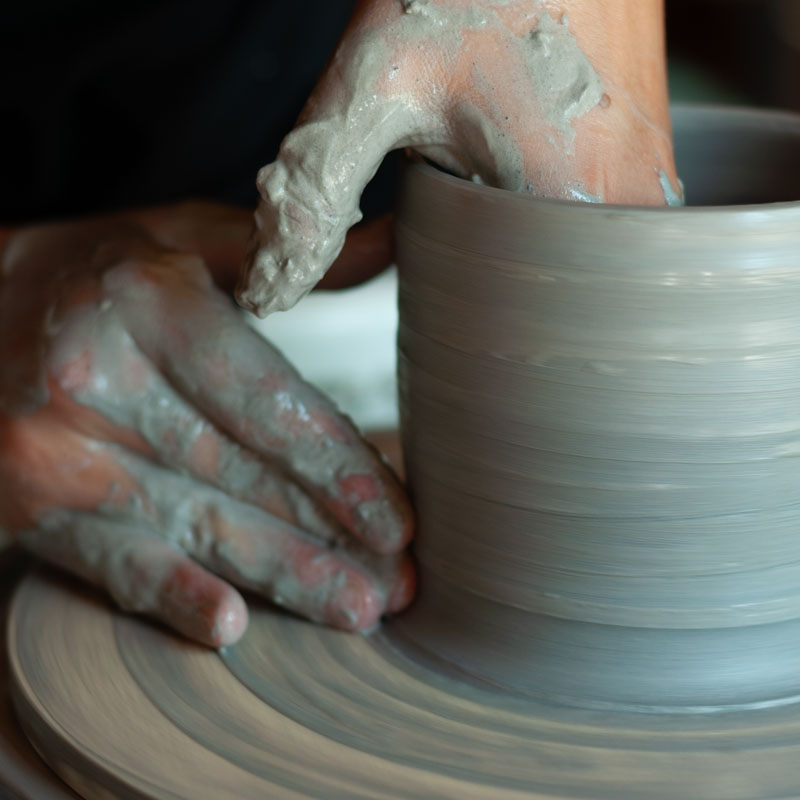 Throwing wheel
workshop
Duration: 2 hours
Prices:
1 person: 65€
2-5 person: 10% discount
Introduction to the throwing wheel.
In two hours and a half you'll learn how to wedge clay, how to center a small ball of clay on the throwing wheel and how to pull up walls to make a small bowl or mug.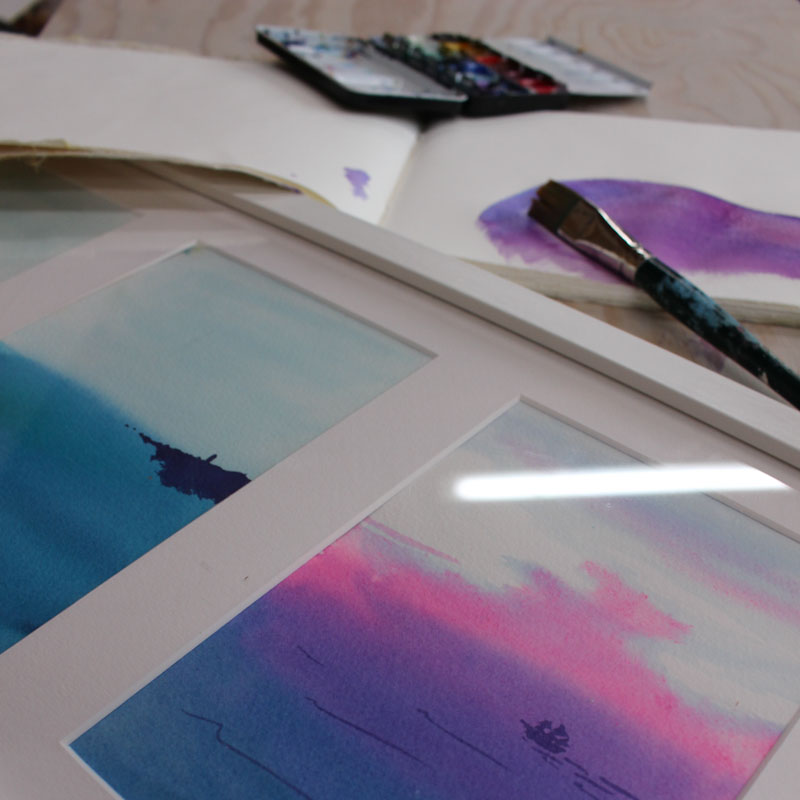 Special workshop
Duration: 2 hours
Prices:
On request depending on the workshop
2-5 person: 10% discount
6-10 person 15% discount
Choose your workshop to try a new technique – ceramic or otherwise!
My own proposals include: watercolour painting, sculpture, hand building (coil or slab building), slip casting and making of plaster moulds, engobe decoration, glaze decoration. If you have a specific request feel free to ask!
Monthly pottery course
Duration: 8 hours
Price: 90€ per person
(Activation at reaching of 3 people quota)
Hours: Wednesdays & Thursdays 6 – 8 pm
Continuative group pottery class of 4 – 5 people.
To learn how to throw on the pottery wheel requires time and practice: this monthly course is the most indicated to achieve proficiency on the wheel while enjoying the company of fellow pottery students.
---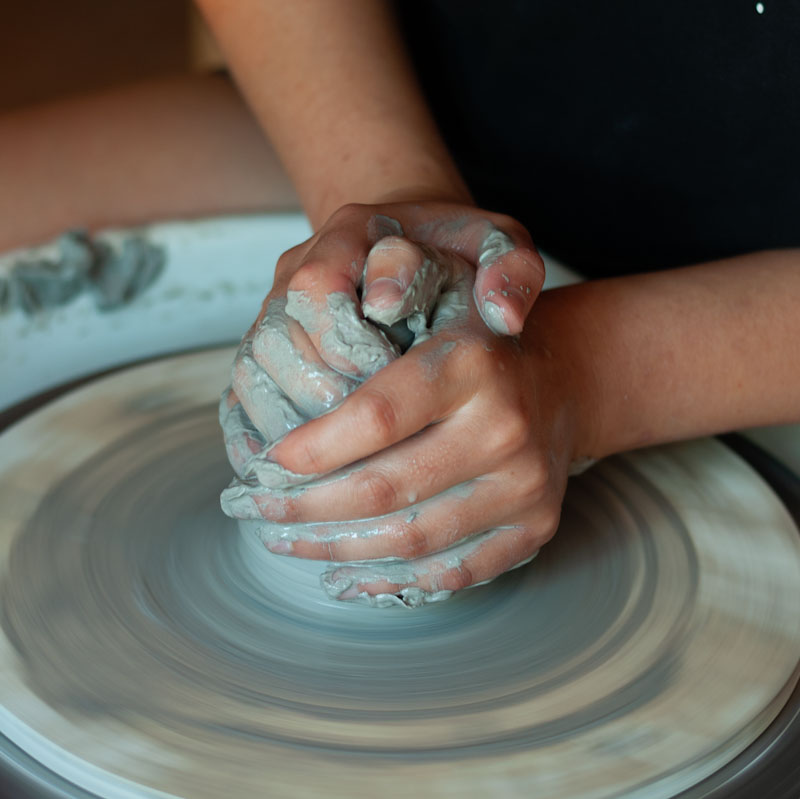 Pottery 3 lessons package
Duration: 6 hours
Prices:
1 person: 135€
2 persons: 10% discount
In six hours we will create a piece from start to finish.
In the first lesson you will learn how to make a piece on the wheel, which will then trimmed on the second lesson and then coated with glaze (third lesson) before the final firing. The finished piece will be yours to bring home.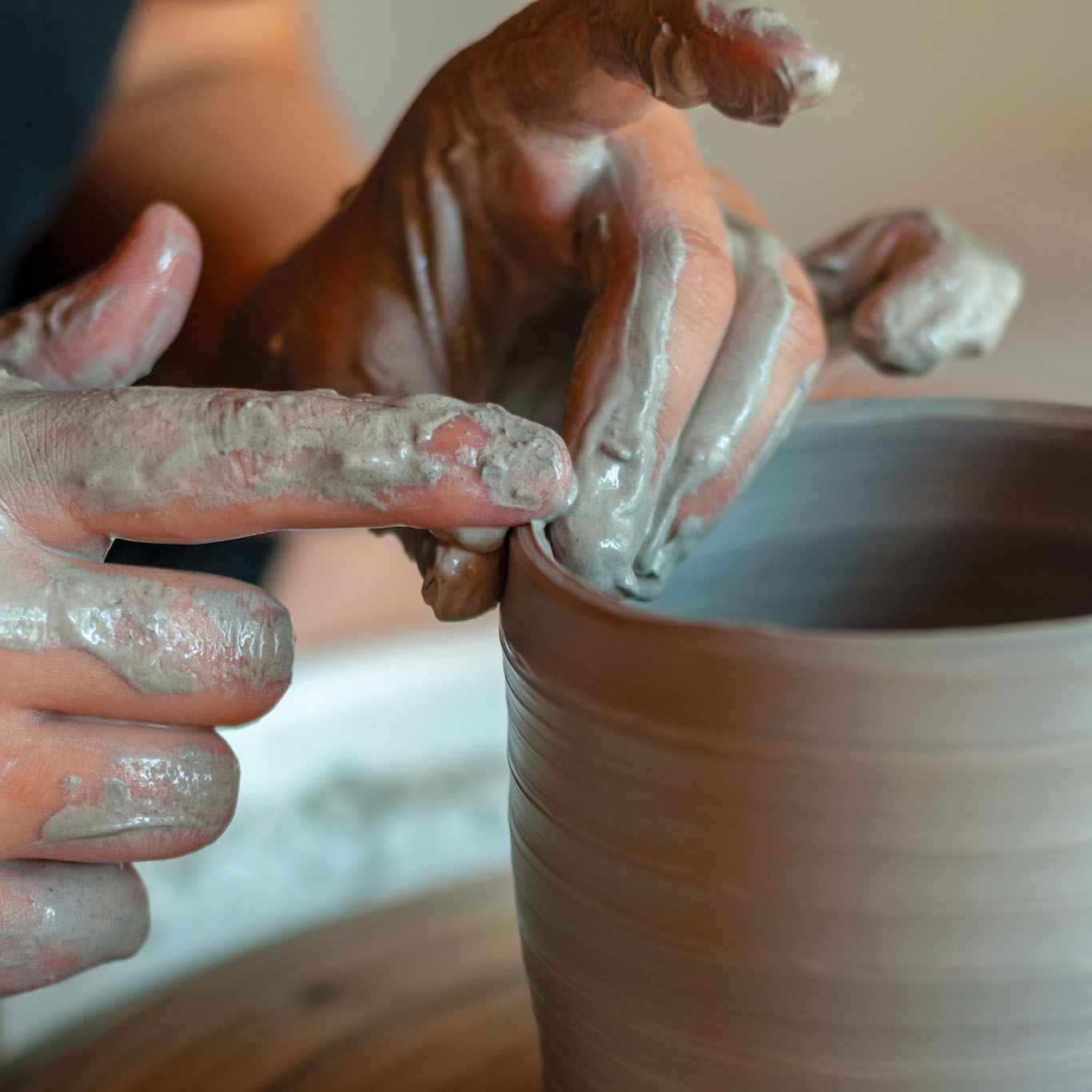 Pottery 5 lessons package
Duration: 10 hours
Prices:
1 person: 225€
2 persons: 10% discount
In ten hours we will lay the foundations for learning how to throw on the potter's wheel.
The first three lessons will focus on throwing and trimming your first pieces – you will choose which kind to make, among cups, bowls, plates, mugs and small vases. The last two lessons will be about decorating and glazing your pieces before final firing.
At the end of the course the pieces you made will be yours to bring home.
Laboratory norms & conditions of use
Before the workshop/class: make sure you have short nails, bring a hand towel and possibly some clothes that are easy to wash.
After every workshop/class, the students will be required to help with the cleaning of the lab and to lay the tools they used in their correct place.
Firing the students' pieces can take from 2 to 6 weeks, depending on the availability of the studio, therefore I kindly ask all the students to be patient.
Cancellation policy
A workshop or a lesson from the lessons package may be cancelled free of charge until 24 hours before said workshop/lesson.
A workshop or lesson that is cancelled within 24 hours from the workshop/lesson itself, will not reimbursed nor rescheduled.
A missed lesson from the monthly pottery course will not be reimbursed nor rescheduled.
I kindly ask all the clients for understanding and collaboration in communicating any changes and/or cancellations to your booking, as it is not easy to keep up this offer of courses.
Frequently asked questions

How does the payment work?
Payment for workshops and courses is to be made in advance through bank transfer. If the payment is not made before the workshop/course, the reservation will not go through.
What is included in the courses and workshops?
Workshops and private classes include material (clay, glaze, decoration supplies), therefore there is no extra cost, whilst the monthly course does not include clay, which is to be purchased separately, individually or at the lab. In the workshops and group courses, the cooking of the pieces created is not guaranteed.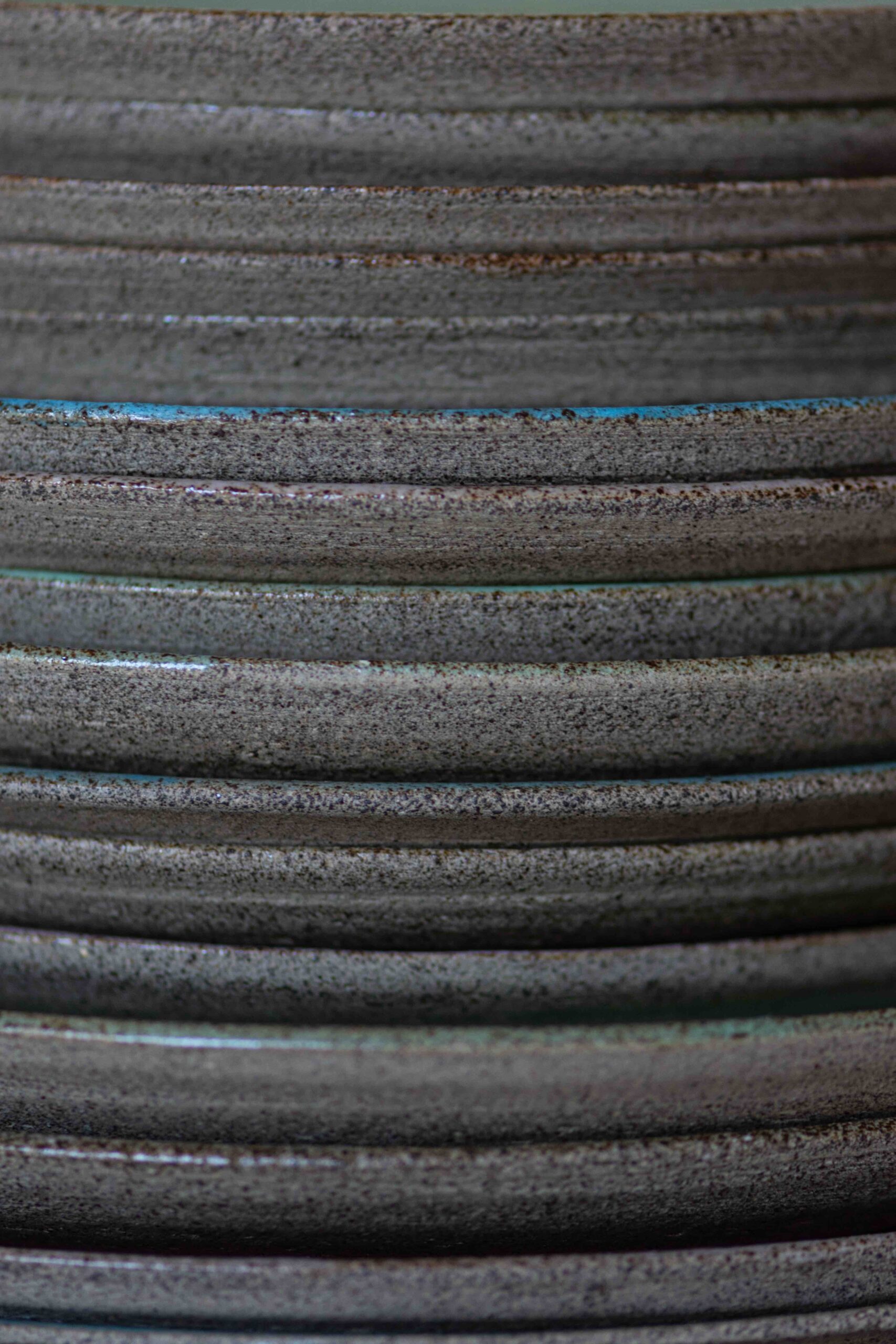 Iscriviti alla newsletter!
Resta aggiornato sui prossimi corsi, eventi e mostre del laboratorio di ceramica!