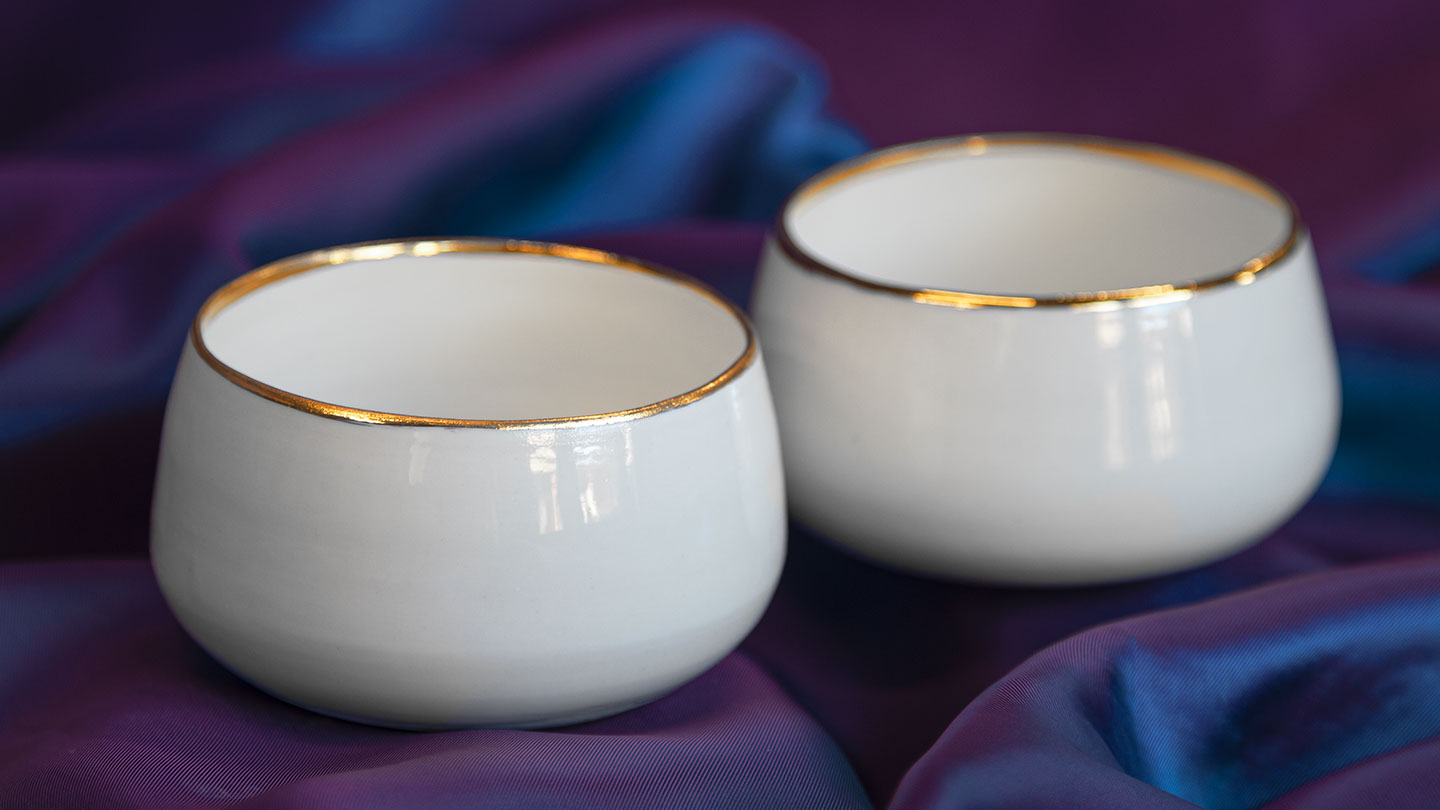 The desire to create a high quality handcrafted product inspired this collaboration, that brings together two examples of Italian excellence: our sophisticated fine wines and exquisite ceramic production.
The result was AMA, a love letter to Made in Italy
AMA means "to love" in Italian, because we believe that the creation of something beautiful is always an act of pure, unadulterated love.
AMA is the new unconventional cup that unites the world of art and that of wine tasting. It is the product of accurate design research, strive for innovation and bold creativity.
We – MUST and Asperitas – chose to work together to dismantle the belief that fine wine is only to be drunk in glass chalices.
AMA is the next generation of wine cup – for a superior wine tasting experience
AMA is made on the potter's wheel out the purest porcelain on the market: ARTIKA Extra White, that we specifically selected for its ivory-white hue.
It is common practice to place a glass of wine over a white surface to better appreciate its color. AMA elevates the aesthetic of wine tasting by proposing a glass that is already spotlessly white, thus allowing to admire the color of a good wine, clearer than in any other glass.
The porcelain of AMA enhances every hue of high quality wine, the red becomes ruby and the white gives off all of its color.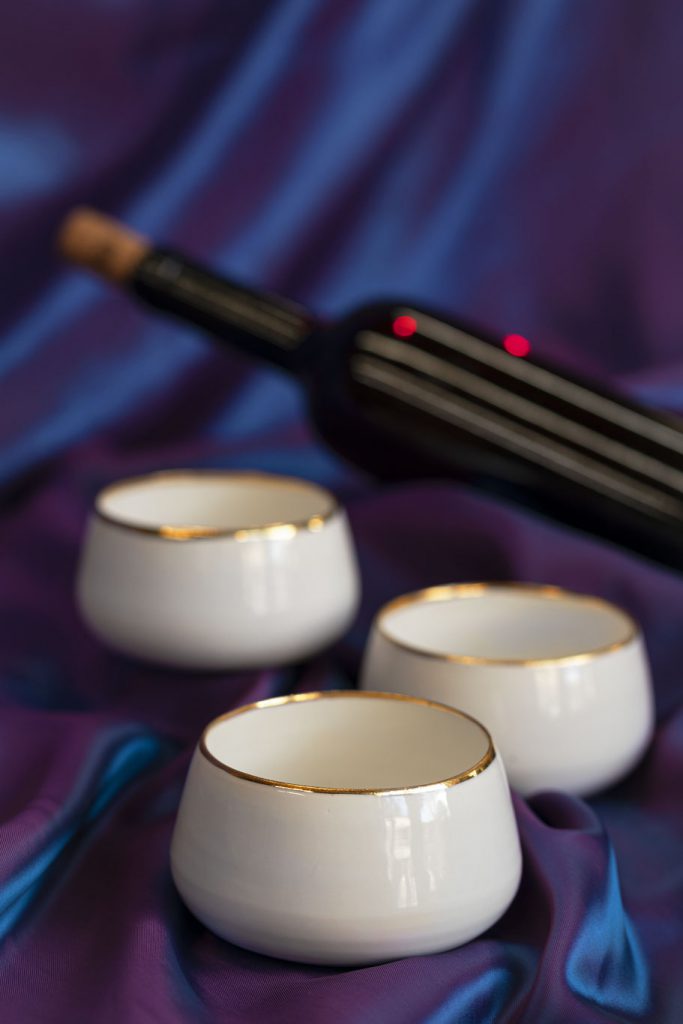 AMA is perfectly suited for sparkling wine as well, as perlage becomes immediately more visible to the eye.
The size of the cup allows the wine to be oxygenated, as the bouquet and the aromatic molecules of the wine come to life in your nose. The depth of the cup favors the concentration of wine fragrance in the headspace and channels it towards the nose, elevating the quality of your wine tasting experience, without altering the feature of the wine.
The edge of the cup has been made so thin that you'll feel nothing but wine in your lips as you drink. A golden thread of gold runs along the rim, a final touch that completes the shape of the glass.
The bottom of the glass is slightly thicker than the walls, so that the heat of the fingers holding it doesn't affect the temperature of the wine.
Elegant and dainty in look, AMA is actually extremely solid, thanks to three different firings, one of which at high temperature, that is 1250° C.
Use and preservation: as to better preserve the color of the gold, we advise to hand wash AMA and to avoid the dishwasher.
About MUST
MUST is defined by search for quality, expressed through wine.
MUST is an online boutique to go to if one wishes to purchase high quality Italian wine, carefully selected among the most refined wine producers of Friuli Venezia-Giulia, one of the top wine producing regions in Italy. With its constantly updating wine selection, MUST wishes to be the new digital landmark for Italian wine producing realities.